Four Hopi Maidens
I had some fun with my Four Hopi Maidens prints!
I threw some ink on them and let them dry. Watch the unmasking here https://www.youtube.com/watch?v=pwEqMVChQik
Next I attached them to some wood panels and finished them off with a wax coating.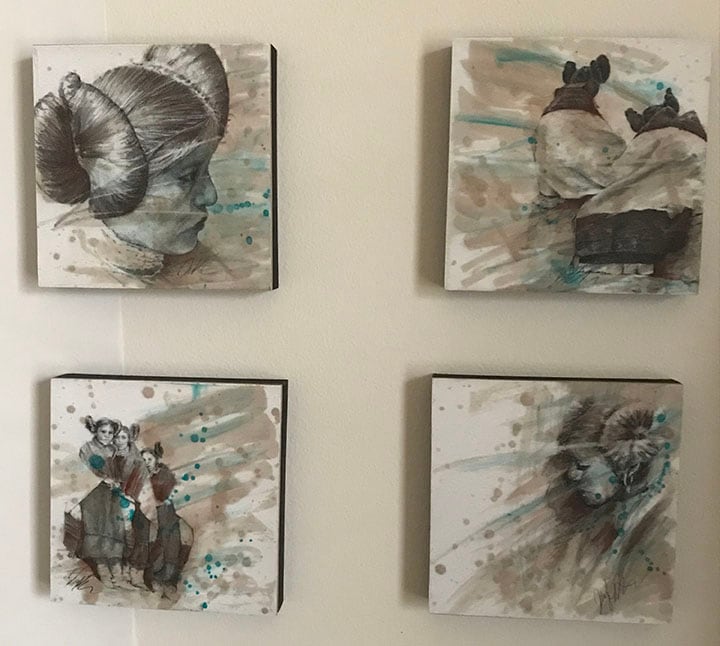 And now they are ready for framing!
You can purchase prints or originals of the Four Hopi Maidens collection here https://jenniferray.artstorefronts.com/store/art_print_products/hopi-maidens-1?product_gallery=15482&product_id=3793006