Healing Art Experience
Wow! This art experience was surprisingly relaxing and soul renewing!
I dreamed about this method of creating art and couldn't wait to try it out! This is the finished piece.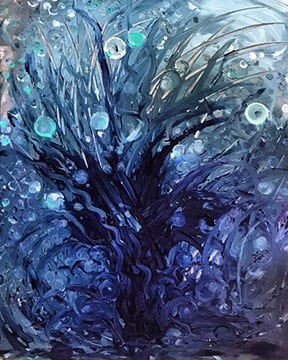 But it's not about the finished piece is it? No. It's about the process of creation! That connection with the supreme creator is what heals and restores your soul.
I'm excited to share this soul renewing, creative process with you in a healing art experience created just for you, so stay tuned...